---
Up
General
Environment
Climate change
Climate Change 2
Development
Peace
Human rights
Health
Communication
Technology
Management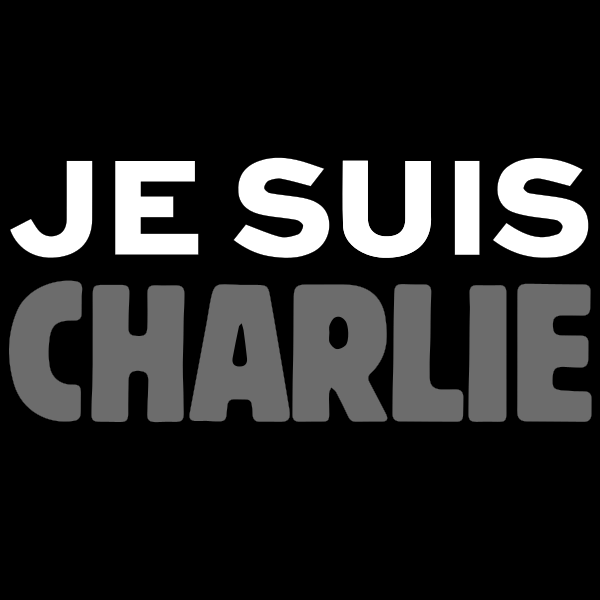 ---
---
---
Simulation & Gaming:
An Interdisciplinary Journal
+++
---
Peace and survival of life on Earth as we know it are threatened by human activities that lack a commitment to humanitarian values. Destruction of nature and natural resources results from ignorance, greed, and a lack of respect for the Earth's living things... . It is not difficult to forgive destruction in the past, which resulted from ignorance. Today, however, we have access to more information, and it is essential that we re-examine ethically what we have inherited, what we are responsible for, and what we will pass on to coming generations. Clearly this is a pivotal generation... . Our marvels of science and technology are matched if not outweighed by many current tragedies, including human starvation in some parts of the world, and extinction of other life forms... . We have the capability and responsibility. We must act before it is too late.
Tenzin Gyatso the fourteenth Dalai Lama
---
Web sites related to peace


http://www.omjp.org/
A Primer of the Peace Movement
http://www.boondocksnet.com/expos/wfe_meadprimer04.html
THE PEACE MOVEMENT
The Progressive Review http://prorev.com/peace.htm

Special report- the anti-war movement
http://www.guardian.co.uk/antiwar/subsection/0,12809,884056,00.html
Quakers: The Religious Society of Friends
http://www.quaker.org/
or http://quaker.mirrors.summersault.com/
Peace, No War
http://www.peacenowar.net/
The Bertrand Russell Peace Foundation
http://www.russfound.org/
The Culture of Peace News Network (CPNN)
http://www.cpnn.org/

International Day of Peace

http://www.idpvigil.com/
UC Berkeley War Crimes Center
http://socrates.berkeley.edu/~warcrime/


http://www.pathwaystopeace.org
Radio for Peace International
http://www.rfpi.org/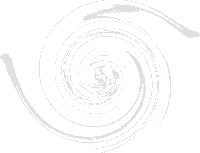 INTERNATIONAL PEACE RESEARCH ASSOCIATION
---
From: http://garnet.acns.fsu.edu/~sms6202/irlinks.html
Non-proliferation of weapons of mass destruction (WMD), including nuclear, chemical, and biological weapons is an important issue. Sites that deal with these issues include:
The International Atomic Energy Agency (IAEA)
Information on international peacekeeping can also be found on the web. This site has government and academic sources. The United Nations Department on Peacekeeping Operations (UNDPKO) is the official UN site for monitoring UN peacekeeping operations
There are sites that provide general information on international law, and conflict resolution.
---
Web Sites of National Parliaments
http://wc.wustl.edu/parliaments.html
Links to Resources on Terrorism
http://garnet.acns.fsu.edu/~sms6202/terrorismlinks.html
---
From http://dir.yahoo.com/Society_and_Culture/Issues_and_Causes/Peace_and_Nonviolence/
Nonviolence Web - home to many of the United States most dynamic nonviolence groups.
Peace.Protest.Net - lists anti-war and anti-racism events being organized around the world. From Protest.Net.
Peace Museum, The - Chicago, IL - presents exhibits designed motivate individuals to achieve creative solutions to the problem of violence.
A Force More Powerful: A Century of Nonviolent Conflict - companion site to the PBS documentary series telling stories of how, during a century of violence, millions chose to battle brutality and oppression with nonviolent weapons, and won.
Campaign for Universal Peace - seeking contributions from people who are interested in creating a peace manifesto together.
CircleVision - connects the justice and peace community in Minnesota. Provides event and rally information.
Coexistence Museum - socio-political museum in Israel, dealing with with the polemics and conflicts between social, religious, and ethnic groups.
Disarm Education Fund - works for peace, social justice, and human rights at home and around the world.
Embrace the Enemy - one man's views regarding the state of the world today, including the war on terrorism and other current events.
Letter of Peace - letter sent to the Secretary-General of the United Nations Organization (in Spanish and English).
Mark Shepard's Nonviolence Page - writings on Mahatma Gandhi, nonviolence and simple living, and other peace-related topics.
Nonviolence Web - home to many of the United States most dynamic nonviolence groups.
Peace Museum, The - Chicago, IL - presents exhibits designed motivate individuals to achieve creative solutions to the problem of violence.
Peace of the World - message board promoting world peace by discussing the problems that cause war.
Peace Pilgrim II - following in the footsteps of the original Peace Pilgrim.
Peace Resource Center - from the University of Minnesota Human Rights Center.
Peace Stand - supporting and encouraging people to take a stand for world peace.
Peace.Protest.Net - lists anti-war and anti-racism events being organized around the world. From Protest.Net.
Peacemakers Speak, The [read review] - statements by Nobel Peace Prize winners in response to the September 11 attacks.
PeaceNet - repository for current information on a range of issues from disarmament to human rights and events and actions around the world.
Symposium 2000 - promoting world peace through the philosophy of Albert Schweitzer and the music of Bach. October, 2000.
UNESCO - Culture of Peace Project - aims to promote values, attitudes and behaviours in people to seek peaceful solutions to problems using expertise of all UNESCO Sectors (Education, Science, Culture, Communication).
Vietnam Veterans Against the War Anti-Imperialist - part of a network of anti-imperialist veterans who are proud of our resistance to U.S. aggression around the world.
What's Happening - newsletter dedicated to global happenings on peace, environment, and social justice.
Why War? - works to organize, inform, and motivate the general population of America toward the goal of questioning and evaluating the current 'war on terrorism'.
World Peace & Prayer Day - June 21st, 2000.
AntiWar.com - includes bulletins, opinion, cartoons, and an index of anti-intervention sites and news stories.
United For Peace - collaboration of national and international peace and social justice organizations and local places of worship, peace centers, and community organizations.
International ANSWER (Act Now to Stop War and End Racism) - anti-war coalition.
Martin Luther King, Jr. Center for Nonviolent Social Change, Inc. - nonprofit organization that educates the world about Dr. Martin Luther King Jr.'s philosophy and methods of nonviolence.
Fellowship of Reconciliation - interfaith organization committed to active nonviolence as a transforming way of life and as a means of radical change.
TrueMajority - grassroots education and advocacy project of Priorities, Inc. founded by Ben Cohen, co-founder, Ben and Jerry's.
Peaceful Tomorrows - advocacy organization founded by family members of September 11th victims. Seeks effective nonviolent responses to terrorism, and to identify a commonality with all people similarly affected by violence throughout the world.
A Day of Peace - see visions of peace from around the world, submit your vision and declare A Day of Peace, May 10, 1997.
American Peace Network - dedicated to decreasing militarization and working for world peace.
Americans for Peace Now - activities of the Israeli peace movement, and provides educational programs on conflicts in the Middle East.
AntiWar.com - includes bulletins, opinion, cartoons, and an index of anti-intervention sites and news stories.
Association of World Citizens (AWC) - democratic international peace organization dedicated to building a Global Village with peace and justice.
Austin Against War - grassroots organization sponsoring educational events and actions around issues of peace and justice.
Bare Witness - naked protest for peace.
Baring Witness - group that undertakes nude and clothed protest actions against the war in Iraq.
Canadian Peace Alliance - focuses on Canadian foreign policy, peace information, resources, and advocacy.
Center for Economic Conversion - dedicated to building a sustainable peace-oriented economy.
Center for Nonviolent Action (CNA) - NGO doing peace work, training in nonviolent conflict transformation, and networking in the Balkan region.
Christian Peacemaker Teams - provides organizational support to persons committed to faith-based nonviolent alternatives where lethal conflict is a reality or is supported by public policy.
Cities for Peace - national coalition of local officials and concerned citizens working to express the will of their communities through civic resolutions regarding the war in Iraq.
Citizens and Youth Violence Intervention Campaign - sponsors the Make The Peace Campaign which seeks to promote peace through a communitywide awareness and education initiative.
Citizens for Peace - organization devoted to educating decision makers about ways to identify, reduce, and prevent violence.
Consortium on Peace Research, Education and Development - dedicated to bringing together academics, K-12 teachers and grassroots activists to explore alternatives to violence and share visions and strategies for social justice and social change.
Extreme Peace Missions - nonprofit organization, established by outdoor-sport enthusiasts and funded through contributions and sponsorships, based on the premise that memorable extreme experiences can bring people together for life.
Fellowship of Reconciliation - interfaith organization committed to active nonviolence as a transforming way of life and as a means of radical change.
Friends for a Non-Violent World - promoting non-violence through education, example and experience.
Gerda and Kurt Klein Foundation - promotes education which teaches tolerance and respect for others, and encourages community service focusing on ending hunger.
Global Action to Prevent War - comprehensive program for moving to a world in which deadly conflict is rare, brief, and small in scale.
Global Peace Initiative (GPI) - addressing peace resolutions, street children, slavery, poverty among elderly women, and disaster relief.
Global Peace Services USA - dedicated to the creation of a professional body of peacemakers trained in nonviolent action.
Global Renaisssance Alliance - working to harness the power of non-violence through a template of prayer, meditation, and sharing.
Grandmothers for Peace International - dedicated to activism against nuclear power plants and weapons, global militarism, and peace and justice issues around the world.
Growing Communities for Peace - ideas and tips for peace and peacemaking with children. Resources, programs, and trainings for teachers, parents, families and community leaders for increasing peace in their community.
Hague Appeal for Peace - international network of peace and justice organizations dedicated to sowing the seeds for the abolition of war through the implementation of the Hague Agenda for Peace and Justice for the 21st Century.
Homeplanet Alliance - promoting global education in world citizenship, peace, ecological integrity, and conflict resolution.
Infinity Affinity - helping people meet their highest potential.
Institute of Peace and Conflict Studies (New Delhi) - a think tank on South Asian security issues.
Interfaith Communities United for Justice and Peace (ICUJP) - anti-war, pro-justice and peace organization, providing event info, actions, campaigns, and commentary.
International ANSWER (Act Now to Stop War and End Racism) - anti-war coalition.
International Peace Light - annual campaign in which scouts and guides bring a light from Bethlehem to spread across Europe as a symbol of peace and tolerance. Includes information about the contribution of the East Midlands, U.K. Scouts and Guides.
International Peace Missions - global peace organization assisting refugees and displaced persons in impacted regions including the Balkans, Russia, Africa, and Central America/Mexico.
International Raoul Wallenberg Foundation - preserving the example of Raoul Wallenberg with the aim of promoting peace among nations and people, as well as developing educational projects based on concepts of solidarity, dialogue, and understanding.
International Service for Peace (SIPAZ) - coalition supporting the peace process and improved human rights in Chiapas, Mexico. Promotes violence reduction and peacebuilding through mobilization of the international community.
International World Peace Rose Gardens - nonprofit foundation dedicated to establishing symbolic memorials for peace. Current project will be featured on the grounds of the California state capitol.
Korean Peninsula Energy Development Organization (KEDO) - mission includes supporting international non-proliferation and peace and stability on the Korean Peninsula and beyond, and developing alternative energy sources for the DPRK.
Lebanese Foundation for Permanent Civil Peace - aims to promote peace through democracy, human rights and a united political culture matured by historical experience.
Martin Luther King, Jr. Center for Nonviolent Social Change, Inc. - nonprofit organization that educates the world about Dr. Martin Luther King Jr.'s philosophy and methods of nonviolence.
Media Island International - volunteer resource, research, and educational organization with a global vision of social change.
Medical Association for Prevention of War - brings together doctors, scientists, world leaders, and activists to share scientific information and to express their commitment to ending nuclearism and militarism.
Mid-Missouri Peaceworks - nonprofit, grassroots membership organization which holds a vision of an ecologically sound, sustainable world and a violence-free community.
Nakashima Foundation for Peace - dedicated to promoting global peace through the gifting of peace-tables that are formed by nature, aspiring to the divine, worked by human hands, and consecrated to peace.
National Campaign for a Peace Tax Fund - national nonprofit organization that advocates for U.S. federal legislation enabling conscientious objectors to have their federal income taxes directed to a special fund which could be used for non-military purposes only.
National Institute for the Victims of War (ICODO) - gives war victims information and advice on Dutch laws and benefit arrangements and finds medical, psychological, or social care-givers for those in need.
National Youth and Student Peace Coalition - works to build strategic, long-term student and youth opposition to war.
Okinawa Peace Network of Los Angeles - network of individuals and organizations working to remove the U.S. military presence from Okinawa.
Patriots for Peace - spreading peace visibly. Features information on volunteering and events.
Paz Ahora - advocating non-violent resolution of conflicts and humanitarian relief for victims of war.
Peace 2000 - uniting peace organizations, businesses, the general public, and politicians for peace, non-violence and sustainable future in a clean and healthy environment.
Peace Boat - non-governmental organization that charters passenger ships annually to sail the globe in search of peaceful solutions to global problems.
Peace Flame'94 - seeking to erect a memorial flame in the cause of peace.
Peace Links - North Carolina - empowering citizens to create peace. World peace is built one person at a time.
Peace on the Net - maintained by a coalition of Danish peace organizations.
Peace One Day - works to establish the UN International Day of Peace as a day of global ceasefire and non-violence, now fixed in the calendar as 21st September from 2002.
Peace People - building a just and peaceful society by nonviolent means.
Peace Pledge Union - challenges the values and institutions which are obstacles to peace, includes a conscientious objection section.
Peace Pumpkin Project - urging people who oppose military action against Iraq to carve the words 'No War' into a jack-o-lantern this Halloween.
peaceCENTER of San Antonio - supports the learning of peace in our lives and the demonstration of peace within our community.
Peaceful Tomorrows - advocacy organization founded by family members of September 11th victims. Seeks effective nonviolent responses to terrorism, and to identify a commonality with all people similarly affected by violence throughout the world.
PeaceNet - repository for current information on a range of issues from disarmament to human rights and events and actions around the world.
PeaceOrlando.com - peace community group in Orlando, Florida opposing violence and war.
Peacetree - providing web space for organizations and links to the myriad of resources available on the 'net devoted to diversity, justice, and peace.
Peninsula Peace and Justice Center - founded in the mid-1960 as the Palo Alto Peace Center. Includes calendar of events, news room, current issues, donation information, and more.
People For Peace Network - a nonprofit educational network dedicated to promoting peace and compassion. Includes a directory of projects and organizations promoting peace and tolerance.
Project Harmony - empowers individuals to create healthier communities through international exchange and training.
Public Conversations Project - aims to foster a more inclusive, empathic, and collaborative society by promoting constructive conversations and relationships among those who have differing values, world views, and positions about divisive public issues.
Public Services Peace International (PSPI) - Indian organization for the development of peace, integrity and solidarity among the international Community.
Quest For Peace International - seeking worldwide support for a "World Peace Day", when all conflicts, from war to domestic strife are interrupted.
Quit Abuse Society - fighting social and environmental abuse. Includes an open forum community for support, and online resources.
Rainbow Caravan - proposing the creation of a rainbow bridge connecting all of the colors and cultures of the Americas to promote respect for the earth.
Raoul Wallenberg Committee of the United States - bestows the Raoul Wallenberg Award and perpetuates his ideals through his 'A Study of Heroes' interdisciplinary curriculum for use in elementary and high schools.
Redwood Peace Coalition - documents U.S. aggression, globalization, corporatization, social injustice, environmental mayhem, activism, and more.
Resource Center for Nonviolence - peace and justice center for the Santa Cruz region. Includes information about voluteer and internship opportunities, youth programs, donations, calendar, and more.
Root and Branch Collective - New Jersey based peace and justice group.
Season for Nonviolence - mission is to heal, empower and revitalize the lives and communities of Los Angeles through the practice of nonviolence.
SOAS Stop The War Group - London based campaign against an attack on Iraq and George Bush's war on terror.
Sonoma County Center for Peace and Justice - nonprofit organization addressing peace issues and government affairs.
Star Alliance - nonprofit, nonpartisan, and nonsectarian organization founded to promote peace education programs for children and adults worldwide. Site includes text of the Star Alliance Declaration of Ideals, as well as information on Star Alliance Good Will Tours.
Stop World War 3 - activist magazine dedicated to building a broad movement against the root of war: globalization.
Student Stop the War - campaigning for an open and democratic anti-war movement.
TrueMajority - grassroots education and advocacy project of Priorities, Inc. founded by Ben Cohen, co-founder, Ben and Jerry's.
Twin Cities Nonviolent Communication - organization helping people in the Twin Cities compassionately connect with themselves and one another through Nonviolent Communication, a process created by Marshall B Rosenberg.
Umut Vakfi - nonprofit organization that sudies peacemaking and conflict resolution in Europe, the Balkans and the Middle East.
United For Peace - collaboration of national and international peace and social justice organizations and local places of worship, peace centers, and community organizations.
Universal Kinship Society - aims to promote world peace through direct action, including renouncing citizenship and participation in the Human Shield Action in Iraq.
Us Foundation - raises awareness of, and promotes action to support the premise that there is no "them," only "us," on the planet.
Veterans for Peace (VFP) - working toward a world without war through humanitarian actions and dialogue.
War Resisters League - believes war is a crime against humanity. Advocates Gandhian nonviolence as the method for creating a democratic society free of war, racism, sexism, and human exploitation.
Washington Peace Center - nonprofit, anti-racist organization providing education and action resources in the Washington, D.C. metropolitan area.
World Center of Compassion for Children - cultivating a strong political voice for youth 18 and under; advocating peace and kinship among this group accounting for a third of world's population.
World Goodwill - non-political educational organisation whose chief aim is to stimulate the practical application of the energy of goodwill.
World Kindness Movement - conference of selected national organizations from around the world dedicated to spreading kindness.
World Peace & Technology Tour - aim to tour the globe in a fleet of buses promoting world peace and goodwill through technology, mainly by enabling live net-casts from remote locations.
World Peace Day - What to do on World Peace Day, live chat, webboard, world events calendar, petition, peace links, U.S. government email. Think Peace!
World Peace Prayer Society, The - non-sectarian organization dedicated to spreading peace through prayer.
World Without War Council - non-governmental organization working to promote American leadership in progress toward a world that resolves conflict without mass political violence.
World Without Wars - founded in 1995. Its maiden project, Year 2000: 7 Days Without Wars, is endorsed by Noam Chomsky, Mikhail Gorbachev and Taslima Nazrin.
Youth Action for Peace (YAP) - works towards peace and reconciliation between countries formerly at war, particularly with the younger generations
---